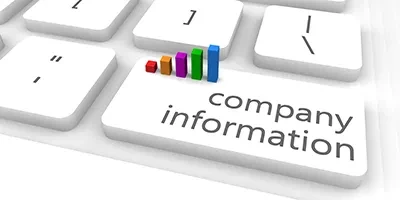 Kind Sniper is a premier firearm sales brand centered around a holistic approach to self-defense. We are contributing to protecting the Second Amendment with a balanced "power/responsibility" ratio as a core principle.

We love firearms and strive to offer you the best products based on our knowledge, experience, and research. We are committed to our customers' continued success and overall effectiveness. We offer you quality content related to various critical dimensions of responsible firearm ownership: psychology, safety practices, and top-notch technical proficiency.
Kind Sniper LLC is a Virginia-based company operating nationwide. We are an ATF-registered Federal Firearms License (FFL) holder, Virginia State Police-registered Firearm Dealer, member of NRA Business Alliance and NSSF. We are also a BBB-accredited business.
Please enjoy our website and bear with us as we are working on bringing in more products and services, while streamlining and optimizing our business processes. Be sure to visit us frequently and do not hesitate to drop us a line if you have a question, constructive feedback, or simply feel like saying hello.
.
Kind Sniper in a nutshell:
Inventory:

- Kind Sniper Boutique: hand-picked based on our "personal collection" approach

- Kind Sniper .shop: great variety to suit all possible preferences and budgets

Discounts:

- 5% for Military/Law Enforcement/First Responders (active-duty and veteran) – details here

- 7% for Repeat Customers – details here

Business operations:

- Outstanding customer communication

- FFL-FFL communication performed on customer's behalf

Financing:

- Credova (Kind Sniper .shop)
.
Suggested additional information about Kind Sniper
.

Q. What is Kind Sniper all about?
A. Kind Sniper envisions combining all "pillars" of a successful firearm ownership into one framework. These pillars are the following: top-notch hardware, technical proficiency, adequate psychology, and legal savviness. We are a direct supplier of the first "pillar" (we are a licensed firearm dealer), and we strive to offer resources on the remaining three. Above all, our mission is to help people recognize and appreciate firearm ownership as a system that involves much more than purchasing a gun.
.
Q. What is Kind Sniper's business model?
A. Kind Sniper's outreach is nationwide. As such, we prefer to operate online. We offer two storefronts: Kind Sniper Boutique (https://kindsniper.com/) and Kind Sniper .shop (https://www.kindsniper.shop/). The Boutique is based on careful hand-selection of firearms as if it were for our personal collection, whereas the other two storefronts offer a breadth of inventory in every Department to suit a variety of needs, preferences and budgets.
.
Q. How is Kind Sniper different from other online firearm retailers?
A. We treat selection of our boutique inventory as a personal collection/arsenal. We only acquire from our suppliers and offer to our customers those firearms that we think highly enough of to be part of that collection; we don't subscribe to the common "buy as much stuff as possible / sell as much stuff as possible" formula. To us, it's more than "stuff". We offer fewer selections but those that we do offer have passed the scrutiny of our taste and judgment. To our knowledge, there is no other retailer offering a similar approach. Our approach is quite unique, and by buying from us, our customers reward it.
.
Q. Does this mean that whatever's not in the Kind Sniper Boutique inventory hasn't scored high enough with you to qualify?
A. Oftentimes, yes, but not always. There are some items that we (and our suppliers on our behalf) are on the lookout for. The whole industry is experiencing shortages, and we can't always get everything we'd like right away.
.
Q. Do you strive to offer the lowest prices on the market?
A. While we continuously attempt to set/maintain a fair and competitive pricing, offering the lowest prices on the market is not our goal. It is, however, our goal to offer you a boutique-level shopping experience. That means first-class communication, error-free handling and fast, reliable shipping. We believe that translates into much more value than a minor difference in price.
.
Q. Why would I buy from Kind Sniper as opposed to going to one of my neighborhood's brick-and-mortar gun shops; or another online gun store, for that matter?
A. While there are many great brick-and-mortar and online stores out there, they are generally 100% sale-driven. Kind Sniper is not just a seller - we are a philosophy promoter, a thought leader and a contributor to the longevity of the Second Amendment. By buying from us, you support our approach, help fuel our operation and thus become part of what we do. Another difference of Kind Sniper is that we donate a percentage of every purchase to the 2nd Amendment charity of your choice (selecting a charity is a part of our checkout process).
.
Q. What about Gunbroker.com and similar multi-seller platforms?
A. As noted in the question, Gunbroker.com itself is not a seller; rather, it's a platform that hosts a great variety of sellers. When it comes to technical functionality, Gunbroker.com is great. But for the shoppers, it's a big "lottery" game - you might get lucky with your seller, but you might not. Even with good feedback, "multiple sellers" means an inconsistent experience in regards to each seller's specific terms, policies, communication styles etc. That translates into multiple possibilities of a somehow imperfect transaction. Why take a chance? Besides, more often than not, you get charged a credit card fee - it's either explicit or worked into the price.
.
Q. What methods of payment do you accept?
A. We accept all major credit cards. We also accept money orders and cashiers checks by mail. Kind Sniper has partnered with Credova to offer customer financing of Kind Sniper .shop purchases. Financing options are available to accommodate a variety of needs and credit situations. Learn more about customer financing at Kind Sniper. We also offer a Firearm Layaway Program.
.

Q. Do you offer discounts to certain groups of customers?
A. Yes, we do! We offer an ongoing 5% discount to the members of Law Enforcement and Military (both active-duty and veterans). We also offer a 7% discount to our Repeat Customers. These discounts can be applied repeatedly to every purchase. For more information, please visit our "Deals & Promotions" page.

.
Have additional questions? Feel free to contact us and ask!