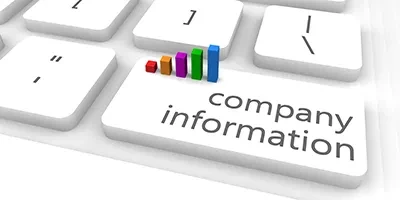 At Kind Sniper, we're not just a firearm retailer. We're a comprehensive platform devoted to promoting informed and responsible firearm ownership. We firmly believe in the Second Amendment and work tirelessly to support its longevity.
Our business model is based on four key pillars: top-quality hardware, technical skill, psychological understanding, and legal knowledge. As a licensed firearm dealer, we not only provide top-notch firearms, but we're also committed to supporting all aspects of firearm ownership.
With a nationwide outreach, we primarily operate online through two unique stores: Kind Sniper Boutique and Kind Sniper .shop. Our Boutique offers a select inventory of quality firearms, while Kind Sniper .shop provides a wider range of options to suit all needs, preferences, and budgets.
While we offer competitive pricing, our main goal is not just about having the lowest prices. We aim to provide an outstanding shopping experience with excellent communication, smooth handling, and fast, reliable shipping.
We value our customers, which is why we offer a unique Repeat Customer discount program. After your first firearm purchase with us, you'll receive a 7% discount on all future purchases from our online inventory. There are no catches, no expiry, and no exceptions. We also offer a standing 5% discount to members of the Military, Law Enforcement, First Responders, and Veterans to thank them for their service. We accept all major credit cards, money orders, cashier's checks, and, in partnership with Credova, offer financing options to make our firearms accessible to everyone.
At Kind Sniper, we're more than a retailer. We're your trusted partner in understanding and appreciating firearms. We're here to provide exceptional hardware and support responsible firearm ownership. We invite you to join our mission and become part of the Kind Sniper community.
Kind Sniper LLC is based in Virginia and operates nationwide. We are an ATF-registered Federal Firearms License (FFL) holder, Virginia State Police-registered Firearm Dealer, member of NRA Business Alliance and NSSF, and a BBB-accredited business.
.
.
Kind Sniper in a nutshell:
Inventory:

- Kind Sniper Boutique: hand-picked based on our "personal collection" approach

- Kind Sniper .shop: great variety to suit all possible preferences and budgets

Discounts:

- 5% for Military/Law Enforcement/First Responders (active-duty and veteran) – details here

- 7% for Repeat Customers – details here

Business operations:

- Outstanding customer communication

- FFL-FFL communication performed on customer's behalf

Financing:

- Credova (Kind Sniper .shop)
.
Suggested additional information about Kind Sniper
.
Have additional questions? Feel free to contact us and ask!