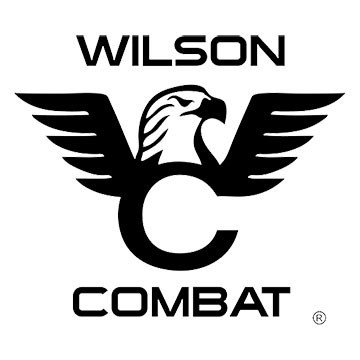 At Wilson Combat, precision, craftsmanship, and a relentless pursuit of excellence come together to create exceptional firearms. With a commitment to quality and a reputation for producing some of the finest firearms available, Wilson Combat has become a respected name in the industry.

At the core of Wilson Combat's offerings are their renowned 1911 pistols. Crafted with meticulous attention to detail and utilizing the finest materials, Wilson Combat 1911s are known for their exceptional fit, finish, and performance. From the classic designs to modern variations, each Wilson Combat 1911 embodies the perfect balance of tradition and innovation.
Wilson Combat's commitment to quality extends to all aspects of their firearms. Every firearm undergoes rigorous testing and inspection to ensure flawless reliability and exceptional accuracy. The skilled craftsmen at Wilson Combat take pride in their work, resulting in firearms that exceed expectations and provide a truly satisfying shooting experience.
Innovation is a driving force behind Wilson Combat's success. The company continually pushes the boundaries of firearm technology, introducing features and enhancements that enhance performance, ergonomics, and functionality. From their enhanced triggers to their proprietary accessories, Wilson Combat firearms are designed to elevate the shooting experience to new heights.
At Kind Sniper, we proudly offer a diverse selection of Wilson Combat firearms. From their revered 1911 pistols to their modern sporting rifles, our inventory showcases the craftsmanship and precision that define Wilson Combat. Explore our collection and find the Wilson Combat firearm that aligns with your shooting preferences and aspirations.
Experience the precision and craftsmanship of Wilson Combat. Visit Kind Sniper .shop today and explore our inventory to find the Wilson Combat firearm that captures your imagination. Discover the exceptional fit, finish, and performance that have made Wilson Combat a trusted choice for shooters seeking firearms of uncompromising quality and unrivaled excellence.