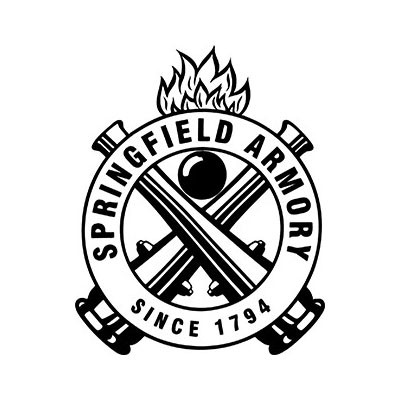 Springfield Armory blends revered firearm tradition with modern innovation. With a legacy dating back to the 18th century, Springfield Armory has played a significant role in shaping firearms history and continues to be a respected name in the industry.

Springfield Armory is known for its commitment to quality and precision. From classic firearms like the iconic M1911 pistol to modern offerings such as the Springfield XD series, each firearm is crafted with meticulous attention to detail and built to exacting standards.

With a focus on reliability and accuracy, Springfield Armory firearms are trusted by military, law enforcement, and civilian shooters alike. Whether it's a compact concealed carry pistol or a robust rifle, Springfield Armory delivers firearms that inspire confidence and perform flawlessly.

Innovation is at the heart of Springfield Armory's designs. The company continually introduces new features and enhancements to improve ergonomics, functionality, and the overall shooting experience. From advanced grip textures to intuitive controls, Springfield Armory firearms are designed to optimize performance and comfort.

At Kind Sniper, we proudly offer a diverse selection of Springfield Armory firearms. From their renowned pistols to their rifles and accessories, our inventory showcases the heritage and craftsmanship that define Springfield Armory. Explore our collection and find the Springfield Armory firearm that aligns with your shooting preferences and aspirations.

Experience the legacy and innovation of Springfield Armory. Visit Kind Sniper .shop today and explore our inventory to find the Springfield Armory firearm that captures your imagination. Discover the reliability, precision, and exceptional performance that have made Springfield Armory a trusted choice for shooters seeking firearms with a rich history and modern functionality.