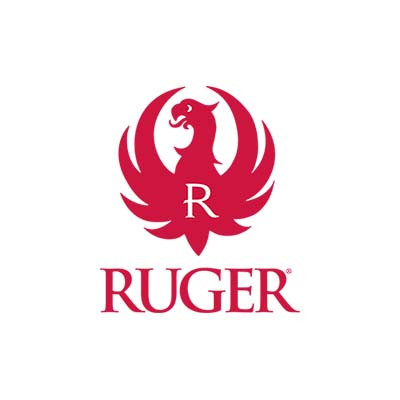 Ruger is a trusted firearms manufacturer known for its commitment to rugged reliability, innovation, and American craftsmanship. With a rich history dating back to 1949, Ruger has become an iconic name in the firearms industry.

Ruger firearms are built to perform in the toughest conditions. From their renowned Ruger 10/22 rimfire rifles, loved by shooters of all ages, to their versatile and dependable Ruger GP100 revolvers, each firearm is designed with meticulous attention to detail and undergoes rigorous testing to ensure unmatched reliability and accuracy.
Quality is at the forefront of Ruger's manufacturing process. From their sturdy and reliable handguns to their robust rifles and shotguns, Ruger firearms are known for their durability and longevity. Ruger's commitment to excellence extends to their innovative designs, incorporating features that enhance ergonomics, safety, and user experience.
Innovation is a driving force behind Ruger's success. The company continuously introduces new technologies and advancements to improve their firearms' performance. Whether it's their precision bolt-action rifles or their semi-automatic pistols, Ruger firearms offer shooters cutting-edge features and functionality.
At Kind Sniper, we proudly offer a diverse selection of Ruger firearms. From their classic models to their latest innovations, our inventory showcases the craftsmanship and performance that define Ruger. Explore our collection and find the Ruger firearm that aligns with your shooting preferences and aspirations.
Experience the reliability and innovation of Ruger firearms. Visit Kind Sniper .shop today and explore our inventory to find the Ruger firearm that captures your imagination. Discover the rugged reliability, precision, and exceptional performance that have made Ruger a trusted choice for shooters seeking firearms that embody American craftsmanship and quality.