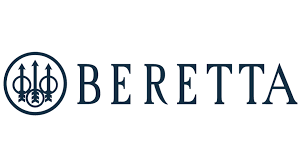 Welcome to the world of Beretta, where tradition and innovation blend seamlessly in firearms excellence. With a rich history spanning centuries, Beretta stands as a revered and trusted brand in the firearms industry. From its Italian roots to a global presence, Beretta has consistently delivered firearms that embody superior craftsmanship, precision, and reliability.

Founded in 1526, Beretta has a heritage steeped in tradition and an unwavering commitment to excellence. For generations, the Beretta family has honed their expertise, passing down their knowledge and passion for firearm manufacturing. Today, Beretta continues to uphold their legacy as a world-leading manufacturer of firearms.
Beretta's dedication to innovation is evident in their extensive range of firearms. From iconic pistols like the Beretta 92 and Beretta PX4 to legendary shotguns like the Beretta 686 and Beretta A400, each firearm is a testament to Beretta's relentless pursuit of perfection. With a keen focus on performance and reliability, Beretta firearms are trusted by military and law enforcement agencies worldwide.
Safety is of paramount importance to Beretta. Every firearm undergoes meticulous testing and quality control procedures to ensure uncompromising reliability and adherence to the highest industry standards. Beretta incorporates advanced features such as ambidextrous controls, ergonomic designs, and cutting-edge safety mechanisms to provide shooters with a superior user experience.
At Kind Sniper, we take pride in offering a diverse selection of Beretta firearms. Whether you're seeking a pistol for self-defense or a shotgun for competitive shooting, our inventory showcases the exceptional craftsmanship and performance that define the Beretta brand. Explore our collection and discover the perfect Beretta firearm to elevate your shooting endeavors.
Embark on a remarkable journey through the world of Beretta. Visit Kind Sniper .shop today and explore our inventory to find the ideal Beretta firearm that harmonizes with your shooting preferences. Embrace the heritage, precision, and innovation that make Beretta a symbol of excellence in the firearms industry.