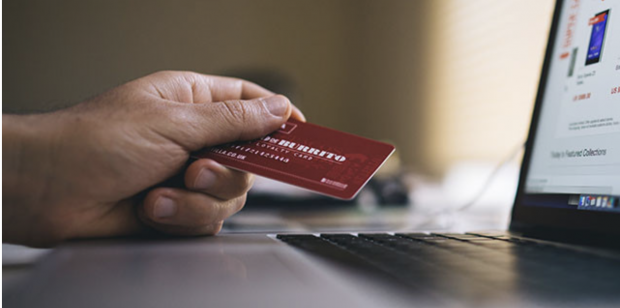 Pros, Cons, Tips

Buying a gun online has its advantages and disadvantages. We would like to explore both for those customers who might feel some apprehension due to a number of unanswered questions.
Buying a gun online is perfectly legal. The gun you buy will be shipped to a valid FFL dealer of your preference, and that dealer will administer the required paperwork and background check prior to releasing the gun to you. This is a well established process, and any FFL dealer is very familiar and comfortable with it. You should, however, check with a specific dealer and make sure they are willing to handle your transfer (most dealers will be happy to). The dealers would also appreciate the heads-up that you have designated them as your receiving FFL and your purchase is coming their way to be transferred to you. This is just common-sense courteous communication...
Why then wouldn't you go to a brick-and-mortar store and buy directly from them? Well, you could, provided they have what you want in stock at the price you are willing to pay. That's not always the case. Inventory size and variety of choices offered by online retailers is generally much larger than those you'll find in physical stores. Also, the prices offered by online retailers are generally lower, and often significantly so. The reason is obvious: less overhead results in lower prices. It's also important to realize that many people prefer to go through the selection and buying process in the comfort of their homes as opposed to stores full of people and with varying customer service experiences.
So, buying guns online is definitely advantageous, as long as you buy from the right place. But how do you know the online retailer you are considering is trustworthy? We have a few useful tips...
First, make sure the retailer is a legitimate FFL. The best way to do it is through the ATF tool called eZ Check. For example, if you want to check out Kind Sniper, go to eZ Check and enter the following numbers: 1-54-26234. The output will show you the business name, address and the license expiration date. If the number hasn't been matched with a valid license, the output will produce a warning advising you to not proceed with a transaction. Feel free to ask your online retailer for their license numbers. While they usually will not give you the full license number (that information is only exchanged between FFLs), they should not hesitate to provide the eight digits for eZ Check purposes, like we just did.
Secondly, see if the retailer you are considering is a serious business rather than some shaky establishment. Check the retailer's online presence and try to gauge its overall reputation. Don't necessarily take every piece of negative feedback you come across as truth in its last instance (people are different, and so are their reasonableness and motives), but if such feedback is repeated and consistent, that's certainly a warning sign. Next, check the retailer's business/professional partnerships and affiliations. Kind Sniper has them explicitly listed, and so do many other reputable firearm retailers.
Thirdly, do not allow the lowest price to be the primary driver behind your buying decision! "Buy" your seller first. There are all kinds of retailers out there, but it's fair to say that respectable retailers, while offering competitive pricing, do not usually engage in lowballing games. Lowballing as an ongoing business practice is unethical both toward the industry and the consumers; as such, its adopters should be viewed as untrustworthy. Chasing rock-bottom prices could end up costing you more in terms of aggravation, imperfect product etc. Yes, we said that online pricing is generally lower than in physical stores, but please don't go overboard with it!
Finally, feel your online retailer out before you order. Don't falsely assume that if it's Company X (whoever that might be, regardless of the name or size) your experience with them will be flawless; unless, of course, you have first-hand familiarity with their online operation. Send an email with a question or two, and see what kind of a response you get and how quickly - that's usually a good indicator of the company's customer service quality and commitment to customer satisfaction.
If you have any additional questions, please feel free to contact us. We wish you a pleasant and rewarding online shopping experience!