NIGHTHAWK CUSTOM FIRE HAWK GOV 1911 SEMI-AUTO PISTOL (.45ACP)
5 out of 5 stars from 1 review(s)
SKU: NHCFIREHAWK45
$

4,199.00
This cutting edge offering from Nighthawk Custom is the next advancement in their long line of purpose-built innovation. By utilizing the meticulously designed single-port compensator, recoil is tamed and muzzle rise is reduced. The Fire Hawk features a bull barrel and full-length guide rod. Using a commander length spring and reverse plug, Nighthawk Custom has maintained the standard stroke of a 5-inch 1911 for reliability. The lightened slide reduces reciprocating mass and delivers flat shooting performance without increasing the size of the pistol. A French border ties together both the slide and the compensator for a seamless look, while the one-piece magwell allows for smoother reloads. The compensator is bull nosed to allow for a cleaner draw and re-holster while still maintaining an edgy, aggressive look. The traditionally styled Fire Hawk boasts an upper hand in performance, all while delivering the classic look that you have come to know and expect from Nighthawk Custom.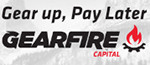 1911: Yes
Layaway: Yes
Mag Capacity NTE 10rd: Yes
Action: SA
Allow International Shipping: No
Barrel Length: 5"
Caliber: .45 ACP
Capacity: 8+1
Condition: New
Manufacturer: Nighthawk Custom
Manufacturer Model No: 0100
Model: Fire Hawk
Safety: Extended Thumb Safety, Grip Safety
Size: Full Size
Type: 1911
Upc: 806802760100
Product Description:
FEATURES:

Black nitride finish
Gold bead front sight
Solid black Heinie ledge rear sight
Match Grade Barrel
One-piece magwell/mainspring housing
Solid curved trigger
Coarse rear cocking serrations
French border
Serrated rear of slide
Beveled and recessed slide stop
Medium solid trigger
Single side thumb safety
Black Version has Agent 1 Grips, Stainless Version has black G10 Grips with Nighthawk Medallions.
Completely dehorned for comfortable carry
Ultra Hi-Cut Front Strap

CALIBER: .45 ACP
LIGHT RAIL: NO RAIL
SAFETY: SINGLEH
EIGHT: 5.6"
OVERALL LENGTH: 8.47"
PISTOL WIDTH: 1.30"
SLIDE WIDTH: 0.92"
GRIP THICKNESS: REGULAR
REGULAR WEIGHT EMPTY: 44.2 OZ
SIGHT RADIUS: 6.07"
BARREL LENGTH: 5"
MAGAZINE CAPACITY: 8
REAR SIGHT: HEINIE BLACK SLANT PRO
FRONT SIGHT: GOLD BEAD
FINISH: BLACK NITRIDE
FIRING PIN SIZE: .38 SUPER
FIRING PIN MATERIAL: STAINLESS STEEL
View Product