Wilson Combat EDC X9, Non-Lightrail Frame, 9mm Semi-Auto Pistol, Ambisafety
SKU: WILEDCX-CP-9A
$

2,861.50
Wilson Combat's EDC X9 is an everyday carry, 1911 with match-grade accuracy, superior ergonomics, and concealability with modern service pistol capacity and reliability. It is a hybrid of Wilson's EDC 9 1911 slide assembly with a high-capacity X-frame. The slide assembly features ERS "Enhanced Reliability System". The ERS is tailored to the varying power level of 9mm ammunition and maintains impressive reliability in all conditions. Other features include a Tri-Top slide profile with user-replaceable front sight, rear tactical adjustable battlesight, single lug tapered cone match-grade barrel, and a rugged, user-serviceable external extractor. The screwless, X-frame is machined from T6-7075 aluminum and accepts a high capacity magazine with a grip that is smaller in circumference than a standard 1911 while retaining traditional 1911 controls. It uses hammer spring tension to keep the aggressive traction Wilson/VZ G-10 starburst pattern grips securely in place. The X-frame also features a small backstrap and medium trigger pad. The front and back strap are machined with the Wilson Combat X-Tac tread pattern which provides a tactile but nonabrasive grip. Included are two 15-round magazines.
1911: Yes
Layaway: Yes
Action: Semi-auto/SA
Allow International Shipping: No
Barrel Length: 4"
Caliber: 9mm
Capacity: 15 Rd
Condition: New
Dimensions: L 7.4", H 5.25", W 1.4"
Magazine: Bullet Proof® Magazine Release
Manufacturer: Wilson Combat
Manufacturer Model No: EDCX-CP-9A
Model: EDC X9
Safety: Ambidextrous Thumb Safety
Size: Compact
Type: 1911
Upc: 811826028464
Product Description:
Wilson Combat has redefined the defensive handgun with the EDC X9, a modern hybrid of our EDC 9 1911 slide assembly mated with the all new high-capacity X-frame. This groundbreaking design combines the accuracy, ergonomics and trigger pull of the classic 1911 design with enhanced reliability, and concealable, high capacity performance.
PRODUCT DETAILS
Brand: Wilson Combat
Gun Platform: 1911-Style
Caliber: 9mm Luger
Model: 1911
Series: EDC X9
Frame Finish: Black Armor-Tuff
Action: SAO
Barrel Length Range: 4" to 4.99"
Slide: Black Stainless Steel
Capacity: 15+1
Frame Material: Aluminum
Grips: Black G10
OAL: 7.40"
Safety: Ambidextrous
Sight Configuration: Fiber Optic Front
Sight Style: Fiber Optic
Weight: 35.40 oz
Barrel Length: 4"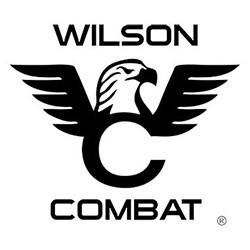 View Product